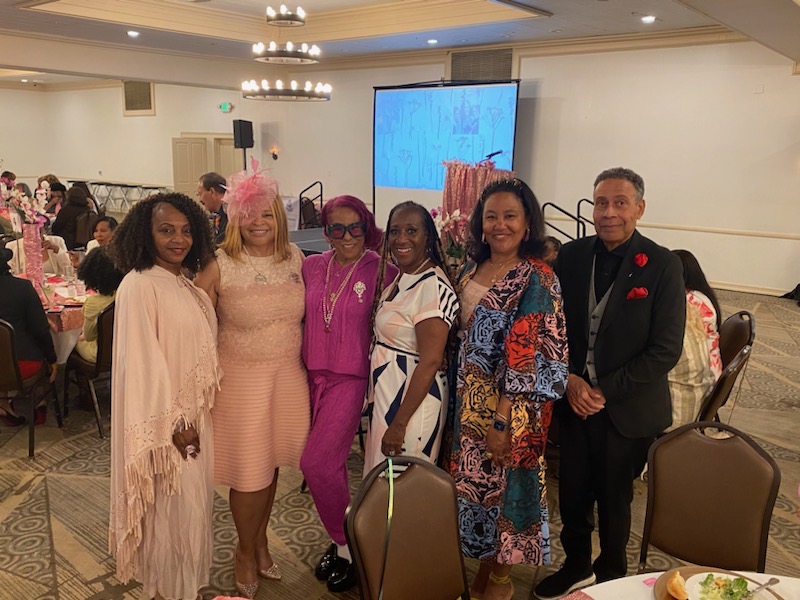 On Saturday April 15, 2023, the Inglewood Chapter of Top Ladies of Distinction (TLOD), Incorporated and the Top Teens of America hosted their annual Status of Women Award Luncheon at the legendary Proud Bird Food Bazaar and Events Center in Los Angeles, California! Stovall Foundation Board Member, Dr. Stephany Powell, was one of six phenomenal women being acknowledged and recognized for her tireless and dedicated work and advocacy in the fight against human trafficking (which disproportionately impacts young women of color). Inglewood Mayor James T. Butts also made a special appearance to personally congratulate the honorees.
Dr. Powell was accompanied by her lovely daughter Erin, and was supported by friends and family, in addition to her family of colleagues on the Board. The Stovall Foundation Board showed their full support for this very special event which was attended by President Lance Williams, VP Pamela Stovall-Hill, Treasurer P. Daniel White and his lovely wife Karen Sharp White, Parliamentarian (and Top Lady) Adrienne Thompson and her wonderful husband Peter, and Board Member Khalief Dantzler. Guests enjoyed a delicious meal and an afternoon of music, raffles, fundraising, shopping from local Black owned businesses/ vendors, and most importantly, celebrating and honoring the six very special women and one male teen, each of whom are involved in various impactful causes which are making a big difference in our community!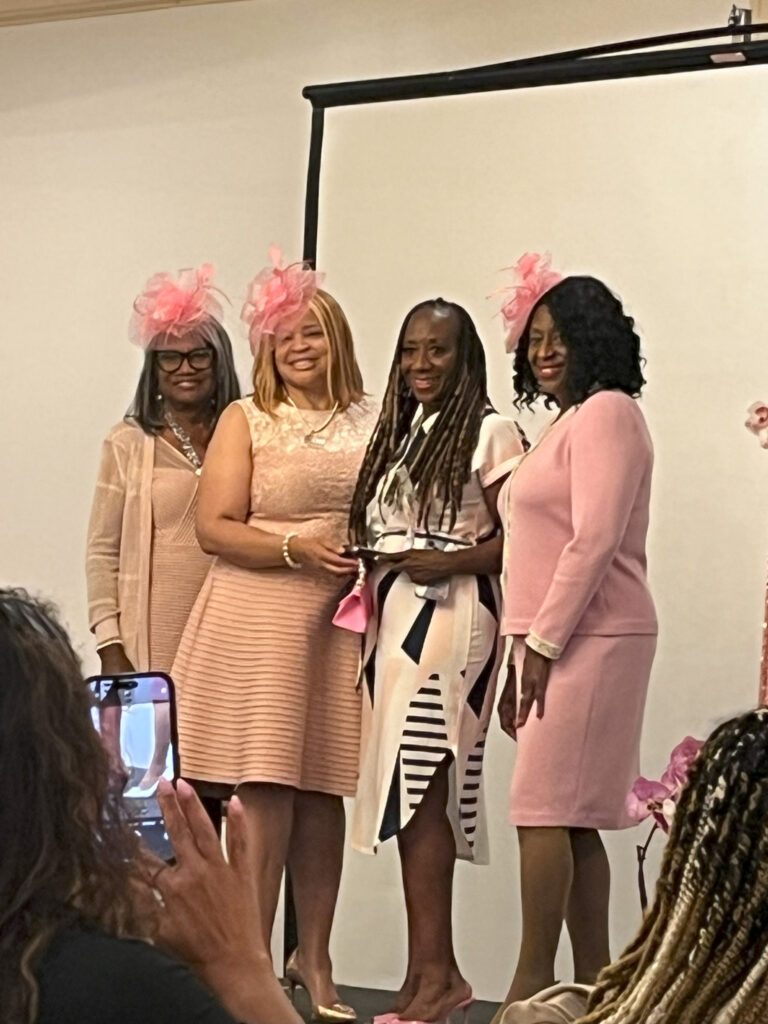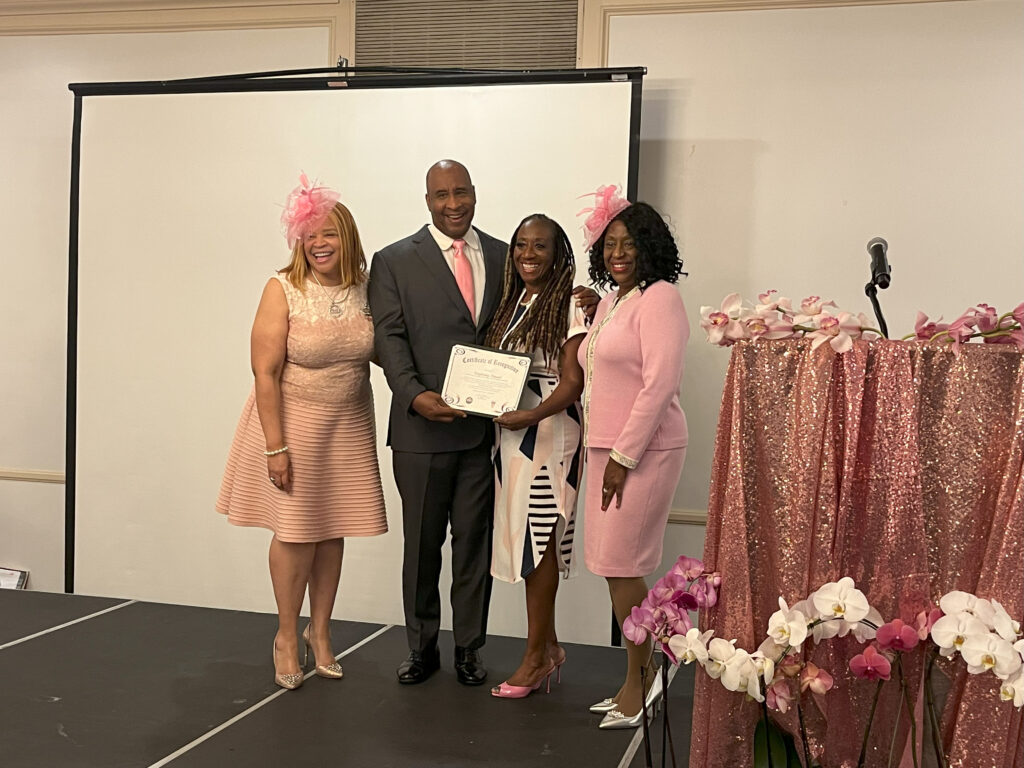 The Stovall Foundation congratulates all the awardees, and is especially proud of our very own Dr. Powell being named an honoree of the 2023 TLOD Status of Women award. TSF is thrilled and honored to align ourselves with like minded organizations such as The Top Ladies of Distinction, Inglewood Chapter, and we will continue to celebrate and support the vision, accomplishments and wonderful work that they are doing in and for our communities.