The Stovall Foundation
Bringing hope, healing, and equanimity to our communities.
Our work centers around improving and advocating for greater access to housing, health care, education, and technology for seniors, the under resourced, and otherwise disadvantaged residents in the Greater Los Angeles area. It is our goal to highlight and pay tribute to the humanity that Dr. Leonard Stovall embodied, by building upon and continuing his work and legacy.
Our Legacy
The Stovall Foundation is dedicated to the pioneering work of Dr. Leonard Stovall.
Dr. Stovall's Early Years
Leonard Stovall was born in Atlanta, Georgia in 1887, and came to Los Angeles as a young child. In 1906 he became the first African American to graduate from Hollywood High School.
Dr. Stovall finished two years of pre-med undergraduate study at the University of Southern California. In 1908 went on to attend the University of California, Berkeley, Medical College and graduated in 1912.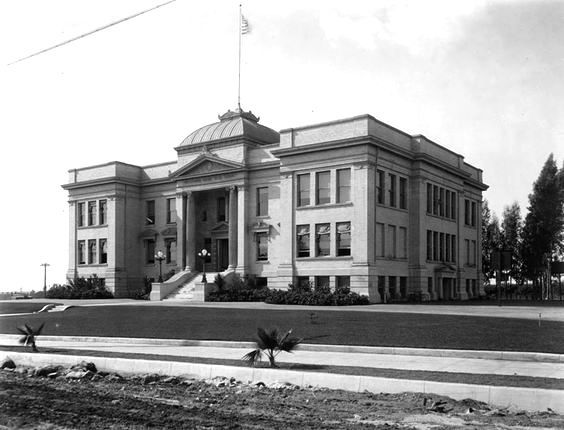 Dr. Stovall's Work
Tuberculosis patients of the day were treated in long-term sanitariums. The disease claimed four times as many victims among the African American community as affected white people. Yet, none of the sanitariums would treat them.
In 1930, Dr. Stovall became the first African American appointed to the tuberculosis section of the staff of the Los Angeles City General Hospital. By that time, he had been specializing in the prevention and cure of tuberculosis for 12 years.
By 1938, Dr. Stovall and his colleagues formed the Outdoor Life and Health Association (OLHA). By 1954, tuberculosis had been largely abated. OLHA's strategic direction shifted to elderly and disabled care.
Dr. Leonard Stovall passed away in 1956. After his death, the OLHA was renamed the Stovall Foundation in his honor. Today, the Stovall Foundation continues his path of service, providing housing and support for over 300 low-income and disabled seniors.
Dr. Stovall's Legacy
Dr. Stovall and his wife, Yolande (nee' McCullough) Stovall, had 2 children, both of whom followed in their fathers footsteps by becoming physicians who selflessly served their communities in South Los Angeles: his son, Dr. Gerald Leonard Stovall, who worked at L.A. County General Hospital as well as maintained a private family medicine practice on Western Avenue; and daughter, Dr. Yolande Stovall Brooks, a physician and former Chief Medical Officer of Hubert Humphrey Clinic. Both were as beloved and respected by their patients, peers and communities, as was their father.
By now, Dr. Stovall's family legacy has extended to several generations of caregivers.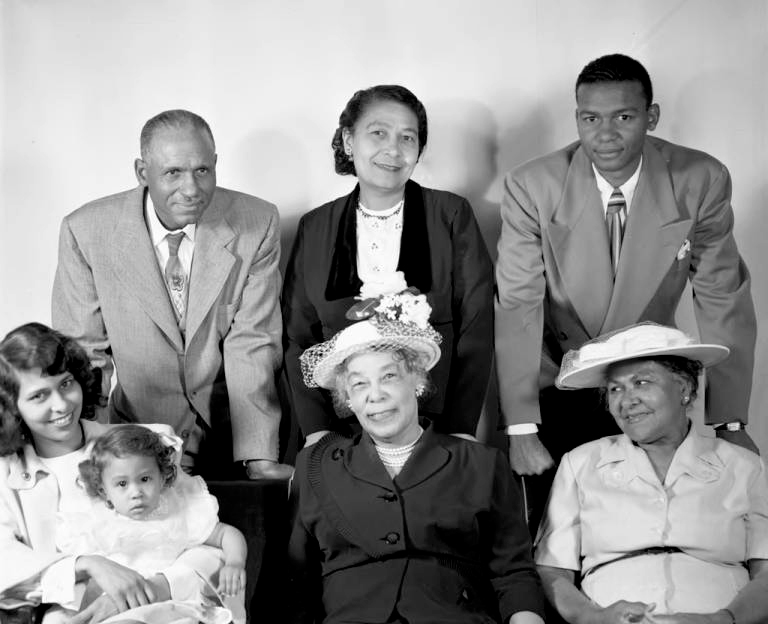 Our Work
Truth, Service, Fidelity
Our Mission
Our Mission is to improve access to housing, health care, education, and technology for seniors and under resourced residents of Greater Los Angeles.
We aim to memorialize the character, values, and service of Dr. Leonard Stovall, by continuing to carry on his work, using proven methods and pioneering new approaches to bring healing, equanimity, compassion and hope to our communities.
Selflessness
Our attention is outwardly focused to preserve and advance the pursuits and callings of Dr. Leonard Stovall.
Service
Our purpose is to provide aid, care, and support to our local Black community and beyond.
Pragmatism
We aim to hold ourselves to the standards of excellence in truth and service.
Innovation
We strive to introduce new and helpful ways to provide care, and bring forth a generation of future leaders to advance this work.
Collaboration
We aim to work together with those in and outside of our communities to create better living for all.
About The Stovall Foundation
The Stovall Foundation is a 503(c) non profit organization, and is one of the oldest African American based foundations in California. The Board consists of members with extensive experience in the non profit, planning, government, finance, technology, education, research and healthcare sectors. All Board members live and work in Los Angeles County. Each has a vested interest in the success and growth potential of advancing this work.
The time is always right to do what's right.
Dr. Martin Luther King, Jr.
Connect
Join the Community
The Stovall Foundation has a unique philanthropic history, and has been tireless in its efforts to serve the communities of Greater Los Angeles. We need your generous tax deductible donation, which will help us continue to advance Dr. Stovall's critically important legacy.
Your support is more crucial than ever. Here's why: because of the continued effects of long-standing and persistent systemic racism, we are facing rising numbers of unhoused individuals living on the streets in our communities. We are also facing poor access to quality health care and inequitable rates of preventable illnesses, not to mention the disparate economic and health impacts of COVID-19 on communities of color.
Therefore, we need your support! Join us as we continue this important work.